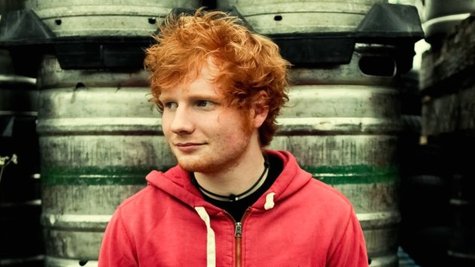 After making inroads on the U.S. charts in 2012 and scoring a Grammy nod for his hit "The A Team," Ed Sheeran is ready to take over in 2013. He just kicked off a U.S. headlining tour Thursday night in Houston, and most dates are already sold out. That wraps up in about a month, and then in March, he'll start a lengthy stint as opening act for his pal Taylor Swift on her Red tour.
So, for those fans whose only exposure to Ed has been hearing "The A Team," or listening to the songs he wrote for One Direction , what can they expect from the live Ed Sheeran experience? Well, it may not be quite like, say, a Lady Gaga concert, but you'll have a good time.
"I try to entertain as much as possible," Ed says. "I'm not really too into myself. I'm not really, like, playing songs because I wanna hear them, I'm playing songs because I wanna entertain." He adds, "So, I'll be doing a show that will make you smile, hopefully."
On January 31, Ed will also make fans smile by performing on NBC's Today show, debuting his new single, "Lego House." Ed also plans to write and record a brand new album while on tour with Taylor.
Copyright 2013 ABC News Radio