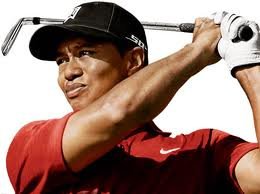 After being divorced for a little over two years Tiger Woods is ready to remarry Elin Nordegren.
The two split up in November 2009 after Nordegren discovered was cheating with multiple women. She then attacked Woods before he crashed into a tree.
Tiger is prepared to offer a huge amount of money to get back with Nordegren. A new pre-nup proposed by Nordegren states if Tiger is caught cheating again he would owe her $350 million, more than half of Tiger's $600 million fortune.
The two have been seeing each other for the past few months and reports have stated Tiger even proposed to Nordegren over Christmas.