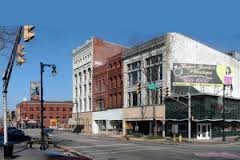 Several buildings on Wabash Avenue may be torn down and rebuilt.
Attorney Mike Ellis, the owner of the buildings on the 500 block of Wabash Avenue, has been purchasing these buildings throughout the years past in hopes of giving downtown a fresh look.
Ellis has been in talks with Thompson-Thrift on the possibility of developing the buildings into apartments with shops and restaurants on the ground floors.
The new buildings would be geared toward ISU students, faculty and staff.
Ellis says he wants the project to begin sometime in 2013.
Thompson-Thrift has not fully committed to the project at this time.