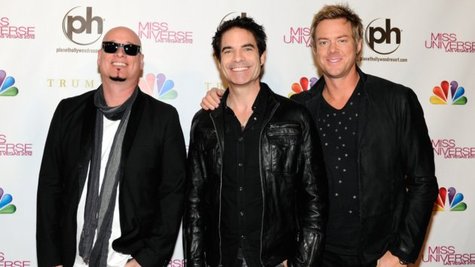 Train will bowl fans over at the end of this month when they serve as the pregame entertainment for the 2013 Pro Bowl Presented by McDonald's.
Before the game starts, Train will perform their hit "Hey Soul Sister" accompanied by 600 ukulele players, which is fitting considering that the event takes place at Aloha Stadium in Honolulu, Hawaii. They'll also perform their new single "Mermaid," backed up by hula dancers, Hawaiian drummers and the Pro Bowl Cheerleaders.
As previously reported, while Train is in Hawaii, Pat will shoot a guest appearance on an episode of Hawaii 5-0.
Tickets are on sale now for the Pro Bowl, which takes January 27 and will air live on NBC at 7 p.m. ET. Visit NFLOnLocation.com, NFL.com or Ticketmaster.com for more info.
Copyright 2013 ABC News Radio