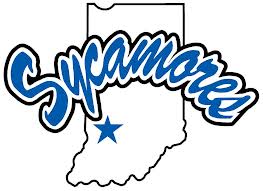 Indiana State Women's basketball team took on Creighton Sunday in Omaha Nebraska.
Creighton's 10 three-pointers helped the Blue Jays get their 12th win of the season beating the Sycamores 69-50.
Marina Laramie scored 11 points off the bench and Trevecia Franklin grabbed a career-high 11 rebounds with 7 points.
Indiana State will be back at the Hulman Center to face Southern Illinois Thursday January 17th.
Tipoff @ 8:00 p.m. ET.