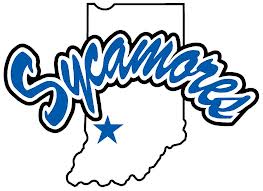 Indiana State hosted Southern Illinois this past Saturday.
The Sycamores had four players in double digits but that wasn't enough.
Southern Illinois senior guard Desmar Jackson was too much to handle. Jackson scored 29 points and snagged 8 rebounds and the Salukis took down the Sycamores 76-71.
Jake Odum and Lucas Eitel finished with 15 points each, Justin Gant scored 10 and Manny Arop led the Sycamores with 16 points.
Indiana State will face Missouri State at the Hulman Center Wednesday January 16th.
Tipoff @ 7:05 p.m. ET.