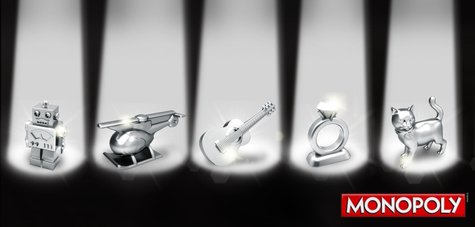 Makers of the board game Monopoly will be changing the lineup of their iconic game pieces later this year.
Hasbro is calling on Monopoly fans to decide if the Scottie dog, battle ship, top hat, race car, iron, wheelbarrow, thimble or shoe pieces should "go to jail" and be replaced by a new token.
You can vote on Facebook or Twitter for your favorite of the proposed new tokens.
You can choose between a diamond ring, toy robot, cat, guitar or helicopter.
When the votes are tallied, Hasbro will discontinue the current version of Monopoly and replace it with a new version that includes the new token later in 2013.
If you still want the old pieces you can buy a classic version special edition sold in a gold box.
This is the first change to the game piece lineup since the early 1950s.
According to Hasbro.com, Scottie dog, the game's most popular piece, will likely remain in the lineup.