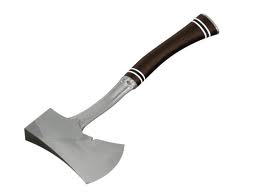 A Boone County father is being held on accusations that he hit his adult son in the face with a hatchet.
Police say that 53 year old Michael L. Wilson, sruck his son in the face with a steel hatchet after the two fought about his son's ex-girlfriend.
Wilson said that he feared for his safety because his son was upset and intoxicated.
The injuries were not serious.