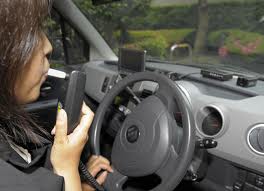 As the 2013 Indiana legislature gets underway, lawmakers are looking for answers to help curb the problem of repeat drunk drivers.
The National Transportation Safety Board is recommending that all states require 'ignition interlock devices'.
That's a breathalyzer for your car.
If you are a repeat offender the judge can order one be put in your car.
You blow in to the machine and if you are over the limit then your car wont start.
The machine also keeps track how many times you have tried to drive drunk.
The interlock device is used here but not consistently.
Its not required in Indiana so it's up to the judges and the counties.
14 states have a mandatory ignition interlock law for all DUI offenders.