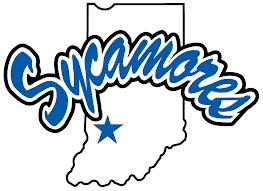 Indiana State faced Creighton on the road Saturday and the Bluejays were too much to handle.
Number 16 Creighton came out in the second half with a 19-4 run and vaulted past the Sycamores to a 79-66 victory.
Doug McDermott scored 25 points for Creighton, whom have won eight straight and off to their best start in Missouri Valley Conference play since 2003-04.
Jake Odum led the Sycamores with 13 points and 5 rebounds.
Indiana State will take on Bradley at the Hulman Center on January 9th.
Tipoff at 7:05 p.m. ET.