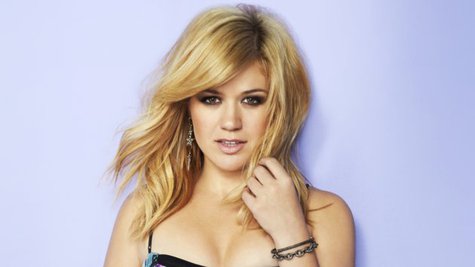 Kelly Clarkson wasn't engaged to her fiance Brandon Blackstock when she spoke to Cosmopolitan magazine for its February issue, but she still spent a large part of the interview raving about her guy. "Brandon's totally the one," she tells the mag. "I've never been so happy...I've never been truly loved like I am right now."
According to Kelly, her relationship with Brandon also led to her recent weight loss. "I lost 18 pounds," she says, refuting one report that she dropped 40. "And I think that happens when you fall in love or date someone. If I'm going to be kissing or messing around, I gotta look good." As for how she did it, she says she halved her portions, stopped eating late at night and worked out a little bit more.
Now that Kelly's engaged, the gay rumors that have dogged her for years should finally stop, though the singer tells Cosmo that they never bothered her. "I'm never insulted by it, obviously. I mean, I get hit on by the hottest girls ever. Oh, my god, if I were a lesbian, I would be so in luck," she says. "But it's just not my thing. I've always batted for the boys' team."
Of course, men have hit on Kelly too, but as she tells the magazine, "Usually the guys who hit on me are tools. It's the ones that don't hit on you that make you [think], 'Why didn't you ask me out?'"
Kelly likes to compare the dating dynamic to her old show. "It's like American Idol auditions," she says. "The guys who are the most confident are the horrible ones, and the ones who are good have no confidence at all."
Copyright 2013 ABC News Radio