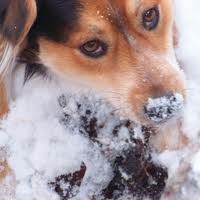 Terre Haute Code Enforcement is receiving more animal neglect calls than ever, and when it's this cold those calls are more urgent.
Officials say that most of the calls are about animals that are tethered outside, with no food water or shelter.
Some of the calls are about owners who are repeat offenders.
If your pet can't stay inside, make sure that it has a warm bed, shelter and fresh thawed water.
Code Enforcement says if conditions warrant the owners will be cited and animals will be taken.
The big problem is that often local humane shelters are full.