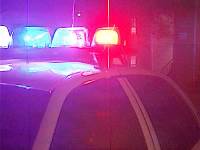 Terre Haute Police are continuing their investigation into alleged shots fired early New Years morning.
Police say that the shots were reported near the King of Diamonds bar at 19th and Locust a little after 3 AM.
No one was hurt and even though police have interviewed several witnesses, they have made no arrests.
If you have any information on this shooting, Terre Haute Police would like to hear from you.