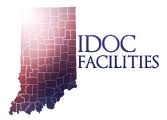 A federal judge says that Indiana has been "deliberately indifferent" to the plight of mentally ill inmates in its state prisons and those inmates amount to nearly a quarter of the system's population.
U.S. District Judge Tanya Walton Pratt ruled that the Indiana Department of Correction violated mentally ill prisoners' constitutional right against cruel and unusual punishment by keeping them separate from other inmates and failing to provide them with adequate treatment.
Pratt did not mandate a remedy in her ruling but lawyers for both sides are supposed to meet within 45 days to discuss how to correct the problem.
The case stems from an American Civil Liberties Union of Indiana a class action lawsuit in 2008 that was filed on behalf of the more than 5,800 mentally ill inmates in Indiana prisons.