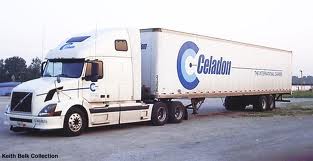 Indianapolis-based trucking carrier Celadon Group Inc. plans to build a $5.25 million driver-training center and add 182 workers to its 633-employee local work force by 2016.
Celadon plans the driver training center for a vacant 7.65-acre site in the vicinity of its corporate campus in Warren Township.
The planned 60,000-square-foot facility would include a dormitory for driver trainees.
Celadon launched its new driving training program about six weeks ago. It will consist of four weeks of classroom training and six weeks of truck-based experience. Although Celadon traditionally hires experienced drivers, it also wanted to present driving opportunities to local residents. Its customers include Chrysler Group, General Electric, Phillip Morris, Target and Wal-Mart.