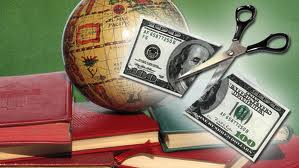 A cut in state funding means hard times for a Greene County School system
The Bloomfield School District will see over $300,000 in funding cuts from the state due to a dropping enrollment.
The school system has already cut around $200,000 from the budget by not replacing two teachers and an aid.
If enrollment continues to drop there could be a further reduction in state funding and that could eventually mean a cut in programs.