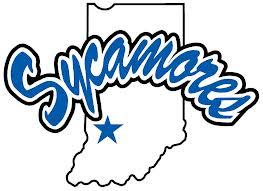 Manny Arop of the Indiana State Sycamores has been suspended indefinitely.
Arop was suspended for violation of team rules.
The ISU junior is the team's second leading scorer averaging 12.6 points per game.
The Sycamores faced Drake Wednesday night at the Hulman Center and lost 67-56.
Jake Odum led the Sycamores with 13 points.
ISU is now 17-12 and will close out the season at Evansville Saturday March 2nd.