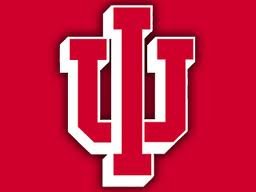 Indiana faced Minnesota on the road last night.
A hard fought game for the Hoosiers as they struggled underneath in the paint. The Gophers out rebounded the Hoosiers 44-30.
Trevor Mbakwe of Minnesota scored 21 points with 12 rebounds and helped the Gophers take down the No. 1 ranked Hoosiers 77-73. With their win over the Hoosiers Minnesota secured a NCAA tournament bid.
This marks the 7th time a No.1 ranked team has lost this season.
Indiana was ranked No. 1 when the Hoosiers lost to Butler and Illinois earlier this season.
Indiana has held the No.1 ranking for 10 of 17 polls and still in position for their first outright Big Ten regular season championship since 1993.