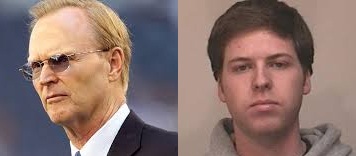 John Mara is the nephew of John Mara, they have the same name. John Mara is the owner of the New York football Giants and his nephew has been charged with felony assault.
Mara was arrested Friday and posted a $15,000 bond. The charges stem from a New Year's Eve party in Fairfield, Connecticut when Mara hit a person in the head with a bottle. The victim suffered life threatening injuries which required immediate surgery.
Mara will be arraigned on first-degree assault and breach of peace charges in March at Bridgeport Superior Court in Connecticut.
If convicted Mara could spend up to 20 years in prison for first degree assault.