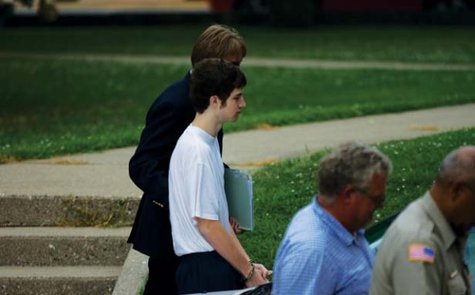 The murder trial of a Paris, Illinois teen continues.
Terry Payton is accused of stabbing his mother, Kathie Payton to death after an argument in June 2011.
Testimony in the trial alleges that the boy and his mother argued over money and her drinking.
Terry says that he grabbed a large knife from her and stabbed her to protect himself.
When pressed by police, Payton also admitted that he hit his mother's head against the floor three times during the course of the confrontation but before he stabbed her.
He told police that, after the stabbing, he left home to clear his head and walked to a nearby Wal-Mart and McDonalds. Payton said he then returned home, moved his mother's body and cleaned up the blood in the kitchen. He said he then returned to Wal-Mart and bought a phone which he used to text a close friend about the incident.
Payton also told police in the interview that he had been told by others that he has a form of autism.