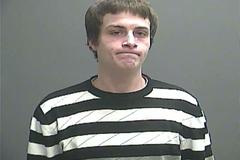 Indiana State Police and Vincennes City Police arrested a Lawrenceville man after an alleged drunk driving hit and run accident.
Police say that 21 year old Kurtis Waller of Lawrenceville hit a parked car while trying to leave a tavern in Vincennes and also hit a man in the face who tried to detain him.
Waller was taken to the Knox County Jail with a blood alcohol content of .16%.