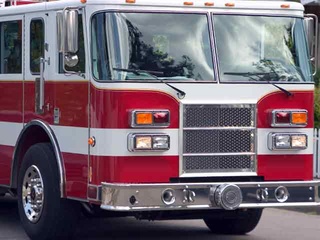 A possible merger of two northern Vigo County volunteer fire departments.
The boundaries would simply be the old boundaries of Nevins Township and Otter Creek Township fire departments combined.
The two would have a combined annual budget of nearly $1 million dollars and property taxes would be approximately .24 cents per $100 of assessed value.
The proposed fire territory would provide nine full-time firefighters on three rotating 24-hour shifts of three firefighters per shift, in addition to volunteer firefighters. Response times are expected decrease since equipment could leave immediately instead of waiting on firefighters to arrive at the fire house first.
The larger department would also be better able to afford better training and equipment.
Those against the idea say that a new fire station in Otter Creek Township is already in the works and they are concerned that a new fire territory would be exempt from property tax levy controls for the first three years