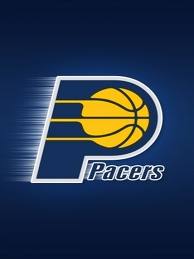 The Indiana Pacers hosted the New York Knicks on Wednesday.
Paul George is out of his funk and primed as he scored 27 points with eight rebounds.
Four other players were in double digits including David West who had a big game with 18 points and 9 rebounds.
All in all the Pacers looked great on the court against a star loaded Knicks team.
The Pacers held Carmelo Anthony to 15 points.
Indiana pulled away from New York in the second half beating the Knicks 125-91 cruising their way into second place in the East.
The Indiana Pacers will host the Detroit Pistons on Friday Feb 22.
Tipoff @ 7:00pm ET