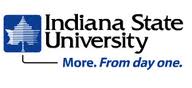 Indiana State University hopes to extend help to veterans and their families.
Currently, active military members are considered Indiana residents and benefit from lower in-state tuition.
A new proposal wants to make sure our vets have the same opportunity.
The school would extend the in-state tuition rate for veterans, their spouses and dependents that have been honorably dismissed or discharged.
Dependents of a vet or POW who was killed or wounded in action would also qualify. The ISU Board of Trustees will hear an official presentation on Friday.
If approved at a later date, it will go in effect at the start of the new semester.