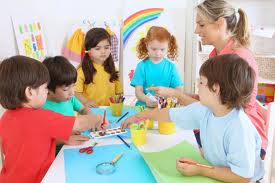 A national report ranks Indiana last when it comes to home day care standards.
The 2012 Leaving Children To Chance report, issued by the National Association of Child Care Resource and Referral Agencies, gave Indiana a score of zero because the state does not require a license for small home day cares.
Under Indiana law, individuals only need a license if they care for six or more unrelated children.
The national report recommends Indiana start licensing even the smallest of home day cares, including requiring background checks, training and inspections.
If you would like to see state reports and rankings click here .