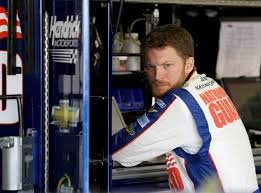 Dale Earnhardt Jr. blew an engine in Wednesday's practice.
Earnhardt ran his fastest of 11 laps at 191.579 miles per hour falling in at 34th among 35 drivers. He was 11th during time trials posting a lap of 195.584 miles per hour.
Earnhardt Jr. will start 6th in the Budweiser qualifying race on Thursday.
With 26 starts at Daytona International Speedway Dale Earnhardt Jr. has two wins and has won three qualifying races-2003, 2004 and 2008.