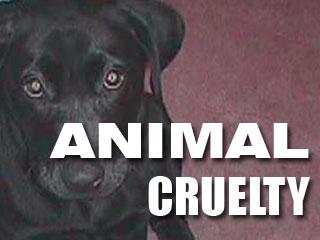 The sheriff's department in Sullivan County is investigating a suspected case of animal abuse and cruelty.
A tip led investigators to a mobile home on South Main Pleasant Street, in Pleasantville.
Police found three dog carcasses, two dog skulls, and two dogs barley surviving by feeding on the carcass of its cage mate.
A vet on scene called it the worst he has ever seen.
The two surviving dogs will be up for adoption if there are criminal proceedings but so far no arrest has been made.