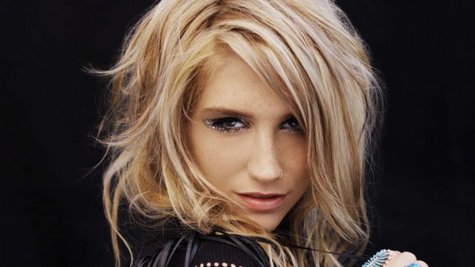 Fresh from the admission that her upcoming MTV "docuseries" will show her drinking her own pee, Ke$ha is now starring in a video preview for the series that shows her baby-birding: the charming practice of partially chewing food and then spitting it into someone else's mouth.
In the jaw-droppingly, awesomely gross preview for Ke$ha: My Crazy Beautiful Life, Ke$ha is seen celebrating with crew and friends after 18 months on the road. As others look on, a bearded guy professes his love for the singer and presents her with a cream-filled cannoli, which he calls a "penis made out of sugar and sweetness." Without using her hands, Ke$ha snarfs the cannoli off the plate and then, well, hold onto your lunch.
After chewing the cannoli a few times, the bearded dude points to another guy and tells her, "Now, baby bird it into his mouth!" The singer then proceeds to spit the chewed-up cannoli into the mouths of several members of her party, while others get cannoli cream rubbed in their faces. Ke$ha gets so into it that she even straddles a couple of unwilling participants in order to force them to accept the already-been-chewed dessert.
If this sounds like your kind of thing, make sure to tune into Ke$ha: My Crazy Beautiful Lif e when it debuts on MTV April 23 at 11 p.m.
Copyright 2013 ABC News Radio
Ke$ha: My Crazy Beautiful Life
Get More: Ke$ha: My Crazy Beautiful Life , Full Episodes