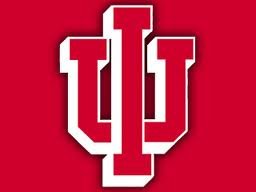 Indiana took a visit to East Lansing Tuesday night, but not for a vacation.
The Hoosiers had one thing on their mind, beating the Spartans and holding the Number one spot in the Big Ten as well as overall in the NCAA.
The Hoosiers haven't won at Michigan State since 1991, Bob Knight was coaching and Jordan was on his way to his first NBA title. Most of Indiana's squad wasn't even born yet!
Indiana didn't mind and definitely proved they were up for the challenge.
The Hoosiers fought a tough game all the way with the lead going back and forth in the second half.
Michigan State had a chance to tie down three with 3.7 seconds left when Gary Harris of the Spartans was fouled shooting a 3 pointer.
Harris missed one free throw and it was all Indiana after that.
The Hoosiers controlled the ball and got the win 72-68.
The game surely lived up to its hype.
Victor Oladipo, who was suffering a foot injury played in beast mode with toughness and scored 19 points with 9 rebounds, 5 steals and a block.
Coach Tom Izzo said of Oladipo, "He is a refuse-to-lose guy. Winning time, he made the plays."
Cody Zeller added 17 points while Jordan Hulls and Christian Watford scored 12 each.
The Hoosiers will remain at the top of the Big Ten and retain their number one spot overall in the NCAA.
Indiana will face Minnesota on the road Tuesday February 26th.
Tipoff at 7 pm ET.