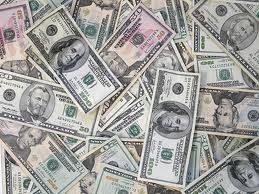 House Republicans have said no to Gov. Mike Pence's call for a tax cut.
They want to use Indiana's roughly $500 million annual surplus to restore education cuts and pay for road and bridge repairs. The Republican budget in the house wants to boost education funding by $130 million in the first year and $195 million in the second — almost $200 million more than Pence sought in traditional school funding.
Budget writers also added $250 million a year to the state's transportation fund, ensuring the state's gas tax is used to pay for maintaining roads.
The tax is used in part now to fund the Indiana State Police, the Bureau of Motor Vehicles and the Department of Natural Resources. The House plan also includes $7 million a year for a preschool voucher program sought by House Speaker Brian Bosma, R-Indianapolis, and also adds $42.2 million for higher education. It includes $104 million to pay off bonds used to build the Indiana State Museum and the state Forensic Sciences Laboratory. The proposal now advances to the full House of Representatives for consideration before being sent to the Senate.
Lawmakers must approve the state's biennial budget before leaving Indianapolis at the end of April.
House Republicans And Governor Split On State Budget