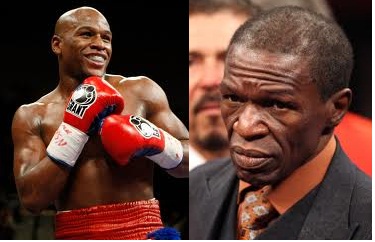 Floyd Mayweather is fighting again but his opponent has not yet been named. His Trainer on theother hand has.
Mayweather Sr. will take over as his sons trainer as announced on twitter Wednesday night.
Mayweather's rocky relationship with his father has been noted for years but the old man taught his son to box when he was a child and trained him well into his young professional career.
It's unclear if Mayweather's brother Roger will remain with the training staff with his current medical issues including diabetes.
Floyd Sr. has some top notch training experience as he helped train Oscar De La Hoya, Ricky Hatton and Chad Dawson.
Most people expect Mayweather will face front-runner Robert Guerrero to defend his welterweight title this May in a pay-per-view fight.