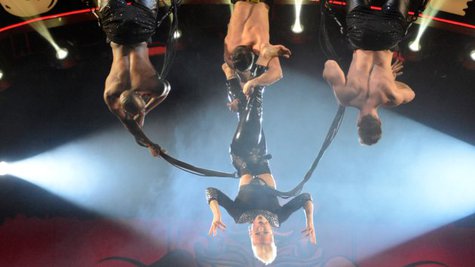 Got tickets for Pink's Truth About Love Tour and are wondering what you can expect? Wonder no more, because the singer has released some footage from her opening night gig Wednesday in Phoenix, Arizona, and it's quite the eye-popping spectacle.
In the footage, Pink soars over the crowd on wires, sings inside a round metal cage suspended above the floor, commands pyro and flames, rockets straight up into the rafters, performs balletic movements while hanging upside down from ribbons and cords, and shows off her killer abs in a series of midriff-baring outfits. She also performs her duet "Just Give Me a Reason" with a video version of Nate Ruess from fun. , who's projected onto a heart-shaped screen above her head.
The tour continues Friday in Las Vegas, and is currently scheduled to wrap up the North American leg at the end of March before heading to Europe.
Copyright 2013 ABC News Radio