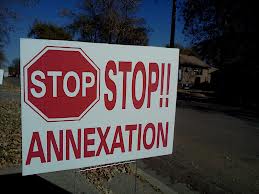 The decision over the city of Sullivan annexing some areas around the city isn't final just yet.
A group of Sullivan County residents are opposing the move to annex their property and now they have filed a remonstrance in Sullivan County Superior Court.
The Judge that would hear the case is on vacation so it will be a while before anything moves forward.
Sullivan Mayor Clint Lamb says he is not surprised and that it was expected.