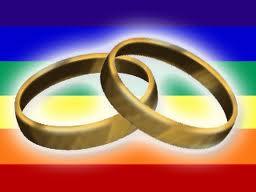 Democrats say they have enough votes to approve gay marriage on the floor of the Illinois Senate.
If the Senate approves the measure, it will move to the House.
Today's vote poses a challenge for Republicans who say that they want the party to be more inclusive and diverse.
More conservative elements of the party are probably not ready to back such an idea and some have called for the ouster of Illinois Republican Party Chairman Pat Brady after he publicly backed gay marriage during January's lame-duck legislative session.