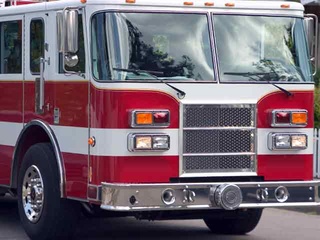 A dispute over who owns and gets to use volunteer fire equipment in northwestern Vigo County.
In 2010, Sandford Fire approached New Goshen's fire chief and asked that Sandford be absorbed into New Goshen's fire district. The New Goshen Fire Department says that in return for the service they were promised equipment and the Sandford fire house.
So far that has not happened and now the Vigo County Commissioners are being asked to step in and sort it all out.
In the meantime resident's insurance rates are going up because of the lack of service in close proximity to their homes.