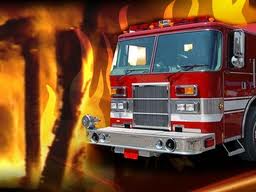 One person taken to the hospital after a house fire this morning.
It happened around 3:30 this morning at a trailer at 900 West Allison Drive in West Terre Haute.
Firefighters say the trailer in Sugar Creek Estates was already 80% engulfed when they arrived. One lady, who was legally blind, was taken to the hospital for smoke inhalation.
A cause for this fire has not been determined.