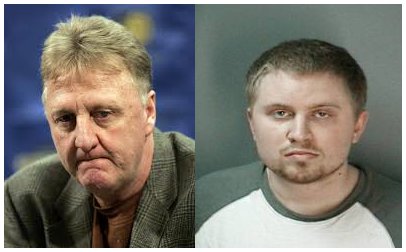 Larry Bird's son was arrested Sunday morning.
Conner Anthony Bird has been charged with Intimidation with a Deadly Weapon, Battery with Injury and Possession of Marijuana.
Police tracked down and arrested Twenty-one-year-old Bird after his girlfriend told an IU campus police officer that Bird threw his cell phone at her and then drove his car at her during an argument.
Police said Tuesday that Bird was no longer in custody.