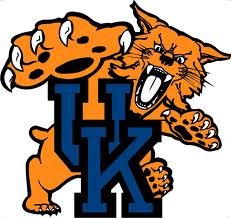 After making their way into the top 25 the Kentucky Wildcats took a loss to the Gators 69-52.
Kentucky lost one of their star players in their matchup against Florida Tuesday night.
Rookie Nerlens Noel, one of the nation's top shot-blockers, took a hard fall after blocking Mike Rosario's layup. Noel landed awkward on his left leg and clinched his knee screaming after the fall.
The young freshman forward was carried to the locker room and may not return the rest of the season.
Neol is a big loss to a Kentucky team who has been struggling all season long.
Kentucky will likely be out of the top 25 after the loss to Florida and will try to rebound at Tennessee on Saturday.