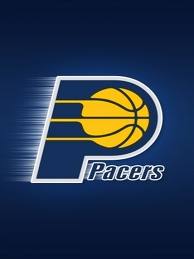 The Indiana Pacers faced the Nets at home Monday night in Bankers Life Fieldhouse.
Indiana shot 34.4 percent from the field and two of their key scores in David West and Paul George were held to under ten points each.
It was a bad night for the Pacers who have followed a 5 game win streak, their longest all season, with two straight overtime losses. The Pacers also ended a 15 game win streak at home, the longest in the NBA.
The Indiana Pacers were out played in the end when the Nets went on a 9-2 run in overtime making the score 85-79 with 45.2 seconds left on the clock.
Indiana couldn't come back and lost the contest in Brooklyn 89-84.
Indiana will face the Charlotte Bobcats at home Wednesday February 13th.
Tipoff @ 7 pm ET.