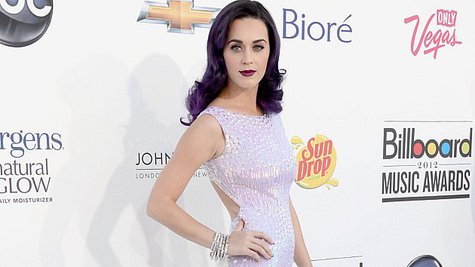 Britney Spears ' hit "Hold It Against Me" debuted at #1 on the Billboard chart when it came out in 2011 -- and it turns out she's got Katy Perry to thank. Well, actually, she's got Katy Perry's bodacious bod to thank.
Top songwriter Bonnie McKee , who's penned hits for Katy, Ke$ha and Taio Cruz , among others, tells The Hollywood Reporter that when she was writing songs for Britney, she was also collaborating with Katy at the same time, and the song's creation was a "happy accident."
"[Katy] came into the room in some tight, sexy little dress," remembers Bonnie. "And I jokingly said, 'Damn, Katy if I told you you had a nice body would you hold it against me?' I was like, 'Bingo!' and I wrote that song."
Asked if Britney was aware of the inspiration for that song, Bonnie tells The Hollywood Reporter, "I don't think so. I never actually got to meet Britney when we worked on the album...But she knows who I am, and she's been really sweet about praising me."
When asked what her main goal is when writing songs for Britney, Bonnie says, "Britney Spears is just all sex, all day. It's like, 'How many sexual innuendos can I come up with?'"
Copyright 2013 ABC News Radio