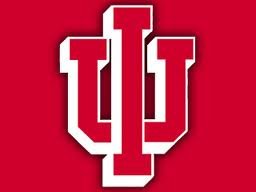 Indiana had some redemption Sunday night after losing to Illinois last Thursday.
Three Hoosiers scored more than 20 points in a remarkable performance against No.10 Ohio State.
Indiana showed the nation they still have gas in the tank and are able to close games in a big way as they took down the Buckeyes in Columbus, Ohio. Victor Oladipo scored a career high 26 points. Cody Zeller put up 24 points and Christian Watford added 20.
The Hoosiers hit 53 percent from the field marking the highest percentage against the Ohio State defense all season.
The Buckeyes came as close as 8 points in the final minute but the Hoosiers proved they can close well as Oladipo hit four free throws to put the nail in the coffin. Indiana won 81-68.
The Hoosiers will face Nebraska February 13th at Assembly Hall.
Tipoff @ 7 pm ET.