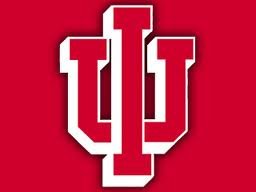 Number one ranked Indiana fell to Illinois Thursday night at the hands of Tyler Griffey.
Tyler Griffey finished the game with 14 points and 8 rebounds for the Illini who have been struggling since starting the season 12-0. To their credit they have beaten 3 teams in the top 15 in No. 6 Gonzaga, No. 10 Ohio State and No. 14 Butler.
On the other side of the ball Indiana struggled at times and couldn't put Illinois away when they had the opportunities to do so.
The Hoosiers shot 50 percent from the field and led by an 8-10 point margin most of the second half but just couldn't close at the end.
Griffey hit a wide-open layup with .9 seconds to play and Illinois took down No. 1 Indiana 74-72. This marks the first time Illinois has beaten a number one ranked team since they took down Wake Forest back in 2004.
For the Hoosiers Cody Zeller finished with 14 points, Will Sheehey scored 13 and Watford added 12.
Indiana is now in a three-way tie for number one in the Big 10 with Michigan and Michigan State.