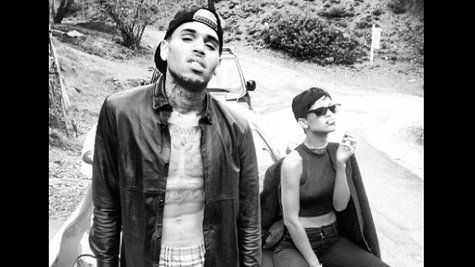 Chris Brown was joined by a special supporter during his appearance Wednesday in a Los Angeles County court room. Rihanna , who E! reports was seen leaving a recording studio with Chris early Wednesday morning, was also with him during the hearing. Rih's best friend, Melyssa , sat beside her, just a few feet behind Chris and his legal team.
A judge ordered Chris to show up in court after the Los Angeles district attorney accused him of violating his probation in the Rihanna assault case. The DA accuses Chris of submitting bogus community service documents to fulfill the requirements of his sentence, but a lawyer for Chris denies that.
It'll be a while before things get resolved though. The defense wants more time to respond to the allegations by the district attorney, and the judge has put everything off until April 5. At that time, a date for the probation violation hearing will be decided.
In other Chris news, a rep for the singer says that an Instagram rant being attributed to Brown was not written by him. The spokesperson tells NecoleBitchie.com , "That was a fake Instagram. It wasn't CB. He no longer has an Instagram account."
Copyright 2013 ABC News Radio