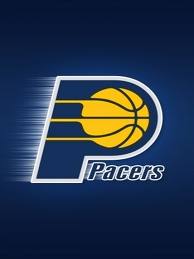 The Indiana Pacers hosted the Chicago Bulls last night, an important Central Division matchup for the Pacers.
Indiana controlled most of the game ashooting 52.7 percent from the field against the Bulls, which are ranked No. 2 in the NBA in defensive field goal percentage.
David West found his shooting touch as he scored 29 points. Paul George added 21 points with11 rebounds and 5 assists.
The Pacers drove by the Bulls in a 111-101 win over Chicago. Indiana has scored 100 pointsin their last five games.
Indiana is now on a 14 game home winning streak and tied with Chicago for the Central Division lead at 29-19.
The Indiana Pacers are at home again tonight against the Atlanta Hawks.
Tipoff @ 7 pm ET.