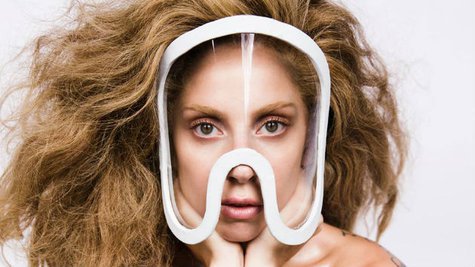 There was shocking news for Little Monsters in 2013: Lady Gaga was forced to cancel the remainder of her tour to undergo surgery on her injured hip. Fortunately, Mother Monster bounced back from her injuries and returned to the top of the charts later in the year with her long-awaited album, ARTPOP , despite having to fight criticism along the way.
In February, word came that Gaga was scrapping the final 21 dates of the North American leg of her Born This Way Ball tour because she'd suffered a labral tear of the right hip, which required surgery. She went under the knife on February 20 and came through fine, but later revealed that her injury was much more serious than had previously been announced. She told Women's Wear Daily, "I had a tear on the inside my joint and a huge breakage. The surgeon told me that if I had done another show I might have needed a full hip replacement."
After that, glimpses of Gaga were few and far between, but she did make several public appearances in an outrageous gold-plated wheelchair. Her first post-surgery performance came in June, when she sang the national anthem a cappella at New York City's Gay Pride event. In July, she was back in full, announcing the impending release of her album, ARTPOP , and in August, she released her new single, "Applause," which she performed live for the first time on the MTV Video Music Awards.
Gaga then launched a massive media blitz, appearing on magazine covers and TV shows worldwide, attempting to explain the concepts behind her new music. She announced that she planned to be the first pop star to perform in space, debuted a "flying dress" at her album release party, and also spent a lot of time nude -- she stripped for magazine covers, for a video to benefit the work of conceptual artist Marina Abramovic , and for a sculpture that pop artist Jeff Koons created of her for the ARTPOP cover.
Two of Gaga's most notable TV appearances were hosting Saturday Night Live , which earned her good reviews, and starring in an ABC-TV special with the Muppets on Thanksgiving night, which was a ratings failure. She also made her acting debut in the action film Machete Kills.
"Applause" failed to top the charts, but ARTPOP did debut at #1 on the Billboard chart upon its November 6 release, albeit with a much smaller sales total than for her previous disc, Born This Way . ARTPOP's reviews were somewhat uneven as well, all of which prompted talk that Gaga's star must be fading. While she'd attempted to head off such talk earlier in the year by releasing a video in which Gaga herself declared that she was "over," the criticism evidently stung: she tweeted , "I put so much love into my music...I'll never understand the overflow of hate sent my way."
Speaking of hate, Gaga also was the subject of a feud with Kelly and Sharon Osbourne , sparked by Kelly's complaints that Gaga's fans had sent her death threats after she criticized the singer on her TV show, Fashion Police . Sharon got involved, saying she'd begged Gaga to get her fans under control to no avail, and called the singer a hypocrite for preaching love and acceptance, but being unable to keep her fans from doing the same. The feud reignited in October with some nasty comments from Kelly, but she then apologized to Gaga, noting, "I dont want 2 fight anymore."
Gaga, 2013's Glamour Woman of the Year, will return to the road in 2014 with artRave: The ARTPOP Ball, which kicks off May 4 in Fort Lauderdale, Florida.
Copyright 2013 ABC News Radio