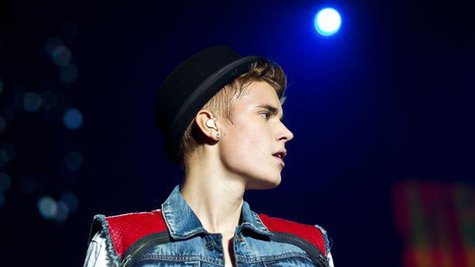 There have been two separate alleged incidents of assault involving members of Justin Bieber 's entourage in two days.
On Saturday, a couple of Justin's bodyguards, Hugo Hesny and Michael Arana , were arrested in Florida after allegedly attacking a police officer, according to TMZ. Hesney was reportedly charged with battery on a law enforcement official and held on $10,500 bail. Arana was picked up for disorderly conduct and his bail was set at $1,500.
Details of the incident are still unclear, but according to a police report obtained by the gossip website, Arana became loud and disorderly, demanding to know why Hesny had been arrested. Police say Arana "took a fighting stance" and clenched his fist. He then resisted arrest until officers put him on the ground and "delivered numerous knee strikes" to Arana's ribs. The arresting officer also reported smelling alcohol on Arana's breath.
Police tell TMZ the two were arrested after a "Miami Meet Up" for Justin's new movie, Believe , in Aventura, Florida.
Meanwhile, Toronto cops tell TMZ a limo driver hired to take Justin and his crew around town claims he was roughed up by someone in Bieber's entourage. The incident is currently under investigation, but the website reports Justin was in the car at the time of the alleged assault.
Copyright 2013 ABC News Radio