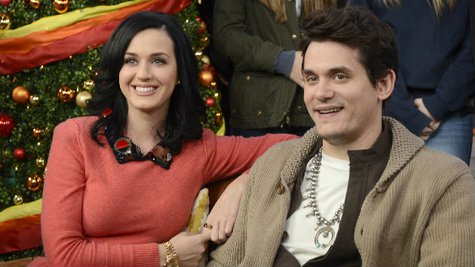 Katy Perry and Fleetwood Mac frontwoman Stevie Nicks have been friendly for several years: the legendary singer narrated part of the video for Katy's hit "The One that Got Away," and has even spent time advising the singer on various career matters. But Katy was still shocked when, at a Last Vegas Fleetwood Mac concert on Monday night, Stevie dedicated a song to Katy and her boyfriend, John Mayer .
After Monday night's concert, John hopped on Katy's Twitter feed to write, "John here. Katy can't write because she's getting over Stevie Nicks dedicating Landslide to us at the Fleetwood Mac concert. Unforgettable."
Then John, ever the prankster, continued, writing under Katy's Twitter account, "While I'm at it I have a couple things I'd like to get off my....oh, she's motioning for the phone back. Gotta go!!"
Stevie and Fleetwood Mac performed at the MGM Grand in Vegas, and will play a private show tonight, Tuesday.
Copyright 2013 ABC News Radio