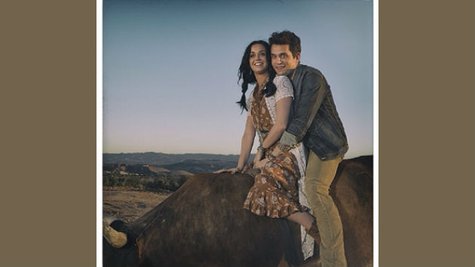 Sure, it's great to see photos of celebrity couples together on the red carpet, but would you really want to see footage of them doing the nasty? Vivid Entertainment thinks so. The company, which describes itself as the "world's leading distributor of celebrity sex tapes," has released its annual rundown of the celebrity couples it would most like feature in one of its tapes, and Katy Perry and John Mayer are high on the list.
Katy and John, who recently starred in their own video together -- a music video, for their duet "Who You Love" -- came in at #2 on Vivid's annual list, just behind Prince William and Kate Middleton . The royal couple tops the list for the third year in a row.
Coming in at #3 on Vivid's list is Beyonce and hubby Jay-Z , followed by Kanye West and fiancee Kim Kardashian at #4. Of course, Vivid is the company that originally distributed the notorious sex tape that put Kim on the map many years ago.
The other big-name musician on the list is Justin Timberlake : he and wife Jessica Biel came in at #8 on Vivid's top 10. Other celeb couples on the list include Angelina Jolie and Brad Pitt , Jennifer Aniston and Justin Theroux , and Ellen DeGeneres and Portia deRossi .
Copyright 2013 ABC News Radio