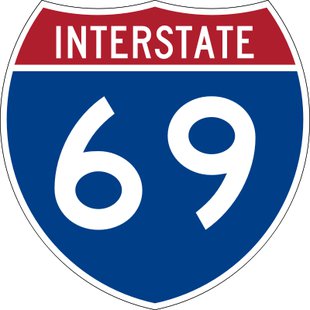 State officials say that construction will start next year on another phase of the Interstate 69 extension through southern Indiana. This 21-mile section of the highway will generally follow the current Indiana 37 corridor from south of Bloomington to the southern edge of Martinsville.
This portion will cost an estimated $394 million and should be completed by the end of 2016.
A 67-mile stretch of I-69 opened last year from near Evansville at I-64 to near the Crane Naval Surface Warfare Center southwest of Bloomington.
Construction is underway on a 27-mile section between Bloomington and Crane that could open in late 2014.