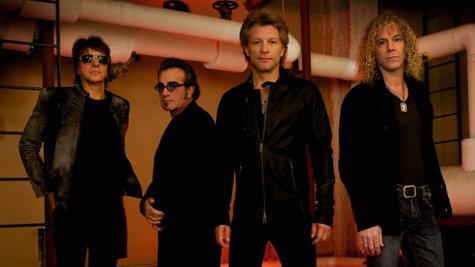 Bon Jovi had the highest-grossing tour in the world in 2013, according to Pollstar . Beyonce checked in at number two, with Pink taking the number-three spot.
The concert tour industry publication reports Bon Jovi's Because We Can tour grossed $259.5 million this year, the highest total in the band's career. They did it without guitarist Richie Sambora , who sat out most of the trek.
The New Jersey rockers also lead Billboard 's top 25 tour list, released earlier this month.
Beyonce took in a total of $188.6 million, and Pink racked up $170.6 million in concert revenues worldwide.
There were a couple of newcomers to the list, according to Pollstar . One Direction nabbed 10th place by grossing a total of $114 million, and Bruno Mars wound up at number 17, with $72.4.
2013 set a record for world tours. Altogether, the top 20 worldwide tours took in $2.43 billion in primary ticket sales. According to Pollstar , that's a $470.6 million, 24 percent increase over the $1.96 billion generated in 2012.
There were, however, fewer artists who saw big paydays. Thirteen tours grossed over $100 million in 2012, while just six matched that mark this year.
For the complete list, check out Pollstar's website .
Copyright 2013 ABC News Radio